Good evening everyone!
Almost everyone in my dorm is leaving Korea next Monday so it's a very depressing mood lately. Everyone is sending their shopping goods back home and busy packing up all their things. I didn't bond with most of them anyway so I'm happy I don't have to say goodbye to my friends just yet :) However, I also did some packing today as I'll fly to Japan on Monday! Can't believe the time is finally here...the last two weeks have been terribly slow. I got many requests for showing how the Etude House's Dear My Wish lipstick in RD302 looks like when worn and I shall deliver.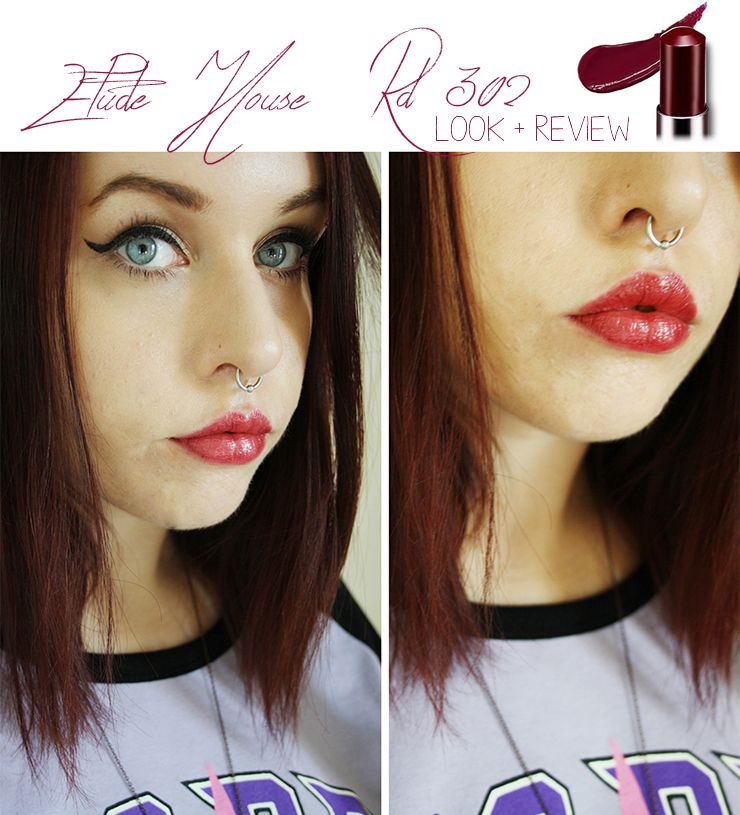 It is important to note that the lipstick looks a bit lighter in these pictures than in real life. The actual color that shows up on the lips is more close to the swatches I did prior to this post:
So it's not as dark as in my swatch but also not as red as in my pictures. I always get frustrated when colors don't show up true to life no matter what kind of lighting I'm using. It is a beautiful darker red shade that you can rock on the night out with your girls or to any other special occasion!